Hawaii Luxury Magazine Sits Down With Entrepreneur Kim Hehir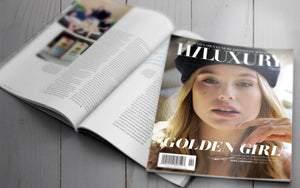 Hawaii Luxury Magazine sits down with Brutus Broth's co-founder Kim Hehir.
2019 Featured HILUX Article on HI Society Leaders. 
 '

Resilient—There's no other word that could sum up Kim Hehir more effectively. Like most career women who are mothers, the 46-year-old is an expert juggler. The difference is Hehir won't blink if you set the pins on fire—she'll just up her game.
A lesser woman would have buckled. But not Hehir, who is the co-founder and president of a startup business Brutus Broth it's a bone soup for dogs. She launched the business with her father, Tom Moffitt, and sister Sue Delegan.
"Brutus was really sick. He didn't have any hair. He had worms, mange, everything. My sister decided to adopt him because no one wanted him," Hehir says.
 'They felt that they had hit upon a niche pet food with the nutrient dense Brutus Broth, a bone soup that can be served to a dog as a snack or added to a dog's food to improve its energy, coat-health or joints. It is made in a human-grade facility using animal bones, water, and vegetables and is fortified with chondroitin and glucosamine. And, best of all, the timing was right for the family to go into business together.

Hehir says Brutus Broth has built on that success. The product launched at Amazon in November 2018. It became available to Hawai'i consumers in late February at Calvin & Susie, which specializes in premium pet foods. Other stores and other products and partnerships are in the works, Hehir says. 


Pick up the full April 2019 Print HILuxury Version at  Newsstands Statewide Now. You can browse the HILUX.com Online Edition Of Kim's Hehir Interview.